Rely on Our Certified Experts
Trust Our Decades of Experience

Count on Comprehensive Warranties
All three types of flat roofing can cost anywhere between $250 to $350 per square (100 square feet) of roofing material, but prices fluctuate according to your location and size of your roof. Low Slope – Flat roofs can carry a 10 to 20 year warranty but can last longer if the roof is built properly, and regular maintenance is done.
John Hogan Roofing has the solution for all your roofing needs, whether residential roofing, or commercial roofing, below are the most common types of Low Slope, or flat roofing surface application components.
Built up roofing has been used in the United States for more than 100 years. These roofs are referred to as built-up, because they consist of up to 6 plies of built-up materials to make the finished roof. These systems consist of alternating layers of (typically) hot tar/asphalt, and then covered with many different types of roofing materials including but not limited to: gravel, mineral granules, or fiberglass.
Due to the multiple layers of the Built-up roofing system, it provides great protection against leaks, as well as wind.
Modified Bitumen Roofing systems began being developed in the United States in the 1970's, and while they have not been around as long as other roofing types, they have benefits over other low slope roofing applications. They are typically less expensive, and are reduced in weight as opposed to built-up roofing systems. Often the light coloring of the Modified Bitumen, helps to reflect heat and cut energy bills. There are peel and stick applications, as well as torch down systems which can be dangerous to install. John Hogan Roofing, can handle all of your roofing needs, and it is always best to leave these jobs to the experts!
EPDM (ethylene propylene diene monomer) is a true rubber. This durable single ply rubber membrane material looks like a rubber inner tube, but is designed to deter damage from the sun and UV rays. EPDM can be secured with fasteners, ballasted with stone, or glued down to the roofing substrate.
Liquid coatings have been applied to roofs dating back to the 1800's when paired with other materials such as jute, or straw, to create a waterproof solution. This process has been refined through the years, and most liquid coating roofing applications can also be infused with secondary materials to add tensile strength to the application. There are benefits to this type of application, one of which is that this can be applied over almost any type of roof, to extend the lifespan of the roof.
These coatings form a rubber-like waterproof membrane, capable of stretching and shrinking without damaging the surface. Being that there is no heat required to apply this type of roof, there are also far less safety concerns with application.
Low Slope or Flat Roofing
John Hogan Roofing has been proud to serve the Tampa Bay area for almost 30 years, installing and maintaining all different types of roofing materials. We know that the roof of your Tampa, Clearwater and St. Petersburg area home is very important to the safety of your loved ones, especially with some of the rough weather that can pass through the Tampa Bay area and all along Florida's Suncoast, which is why we work diligently to offer you the best services available. We are GAF Master Elite Certified, which is a certification that is limited to less than 3% of all roofing contractor's in the nation. We know that the roof of your home is very important to the safety of your loves ones, especially with some of the rough weather that can pass through the Tampa Bay area and along Florida's Gulf coast, which is why we work diligently to offer you the best services available. We take pride in providing our customers with a quality roof installation or repair, every time.
Please Contact John Hogan Roofing for all your roofing needs and/or questions, whether it be for an inspection, repair or new roof.
A Few of Our 100+ 5-Star Google Reviews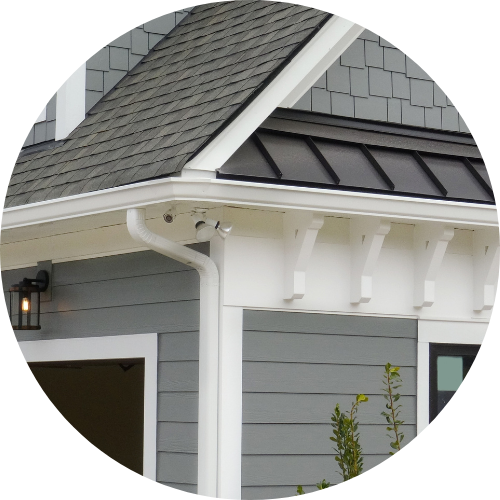 Did an amazing job on my roof and at a great price! Best roofing company in Pinellas County hands downs!
Pastor Andrew Davis
Very pleased with my new roof. Robert answered all my questions. The team that installed my roof was professional and hardworking. I had three estimates, and got the most value for my budget from John Hogan's company. I am extremely happy with the results.
Tina Wilson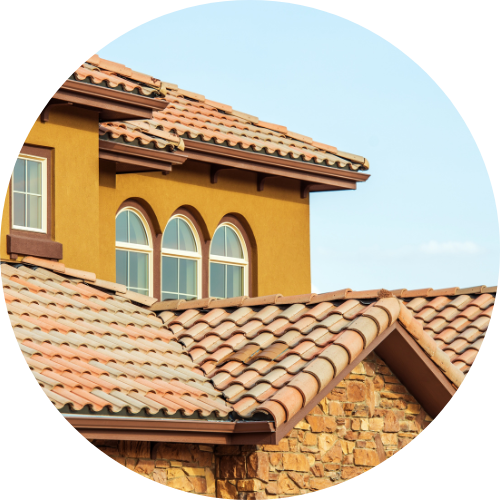 John Hogan Roofing did an outstanding job replacing my tile roof with shingles and repairing the wood damage. I am extremely pleased with the quality of work performed. I highly recommend them!
Kelly Settle
Your On-Time, On-Budget Roof

Call John Hogan Roofing
today

Feel confident
in your new roofing